This course runs after our Meet Edison Workshop - allowing students to go more in-depth with Edison.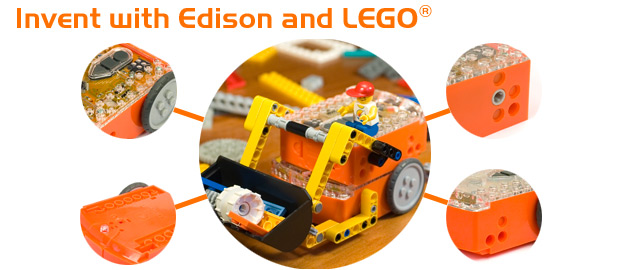 In this course we will learn about programing robots to solve problems.  Each problem is a mission for Edison to complete.  How many can you complete?

Students will work at their own pace, with plenty of individual help to accomplish as many of the tasks as they feel comfortable with.  Those who are older or advance quickly will be given more challenging missions.
Edison is a fantastic tool for learning numerous skills that can be used in so many other areas.  Students will learn problem solving, programing, and how robots interact with the world using sensors.
Here are a few of the missions Edison will be sent on:
One Meter Dash
Cliff Hanger
Sing to Me
Getting Dizzy
U-Turn / Cricket
Alarm Bot
Scaredy Bot
Dancing Bot
Students can purchase their own Edison, or borrow one of ours.
Check out all our great Edison Resources and Printables!
Dates and Locations
No public classes are currently scheduled for this workshop.

Group Bookings
Class
Price
per student
Length
Standard
$15
1.5hr
Deluxe
$20
2hr
Extended
$50
4hr
The Standard version allows students to work in teams of 2 or 3.
Each team will work with an Edison robot.
The Deluxe version allows students to work in teams of 2 or 3,
and provides teams more time to work with an Edison robot.
The Extended version is a half-day workshop allowing students to do even more with Edison.

Group Size: This workshop is suited to groups of 20 - 200 students.
Larger groups will be split into smaller classes of approximately 15 - 20 children,
with classes running back-to-back. Length can be adjusted to suit group requirements

Minimum group booking of $700 required
Workshop Details
Prerequisites: None. Introductory course – no prior experience or skills needed.
Materials Required: None.  All are provided.