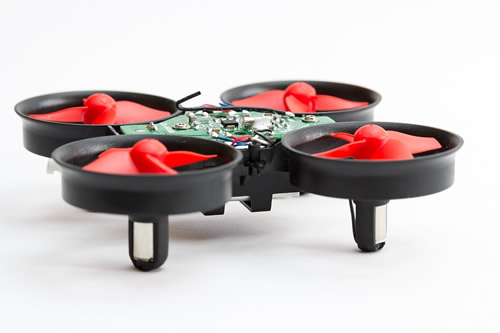 This term you will Design, Build, Fly, and Keep your own Drone!
This is NOT a kit that you simply assemble. 
You are going to learn to do the Engineering and Design work!
Learn how to use a 3D Printer to create the parts you will need!
Learn to make precision measurements with calipers.
You can design and 3D Print a Lego compatible seat for a Lego Drone Pilot!
Get started by learning how motors work, then help your engineering team use a motor and a 3D printer to make a flying UFO!
You will learn about:
3D Printing
CAD – Computer Aided Design
Soldering
Motors
Propeller Design
Engineering
Gyroscopic Stabilization
Accelerometers
This is DashX's biggest, most ambitious course to-date!
Hurry – Register Now - Spots are limited
Ages 6-11 - Junior
Ages 11-17 - Senior
Registration now open!