(Ages 5-12)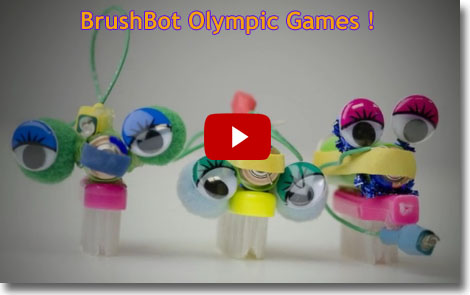 Are you great at building things?  Want to build your first robot?  Take your creativity and crafting to the next level – BrushBots are half-craft, half-robot, all fun!
Build your first robot and bring him to life with a battery and a motor!  Then have fun as your new BrushBot gets to play games with all the other BrushBots.  They will race, doodle, and even play soccer!
Please bring your own (new) toothbrush - any kind will do.  We will provide a toothbrush if you don't want to bring one, but it makes it more fun to have a variety.  Also feel free to bring anything extra/unique that you want to use to decorate your BrushBot.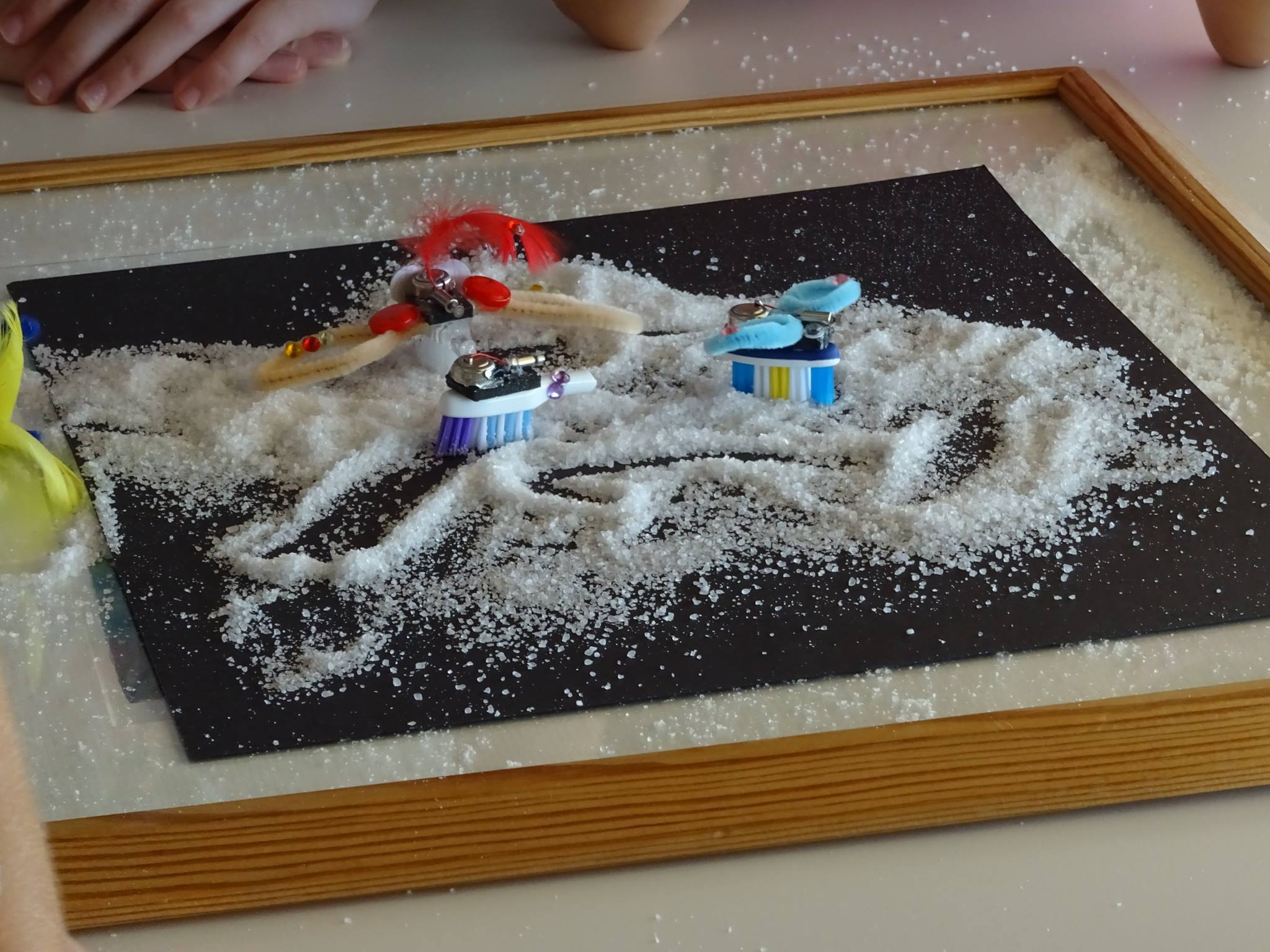 Kids will learn about the basics of electricity, batteries, and motors in a safe and fun way.  We start by learning about the concept of a circuit, and how electricity needs to flow in a loop.  Kids will get to work together as they snap together their first circuit using batteries, magnets, and lights.  We will look at and talk about some of the basic components (building blocks) used in electronics. 
We will also have a look inside an electric motor to see how they work. 
Children will complete the course by assembling and testing their own BrushBot.  We will then have time for students to play and compete with their robot.  
Dates and Locations
No public classes are currently scheduled for this workshop.

Group Bookings
Class
Price
per student
Length
Standard
$20
1.5 - 2hr
Extended
$50
3 - 4hr
The Extended version is a half-day workshop allowing students to go even deeper.
Group Size: This workshop is suited to groups of 20 - 200 students.
Larger groups will be split into smaller classes of approximately 15 - 20 children,
with classes running back-to-back. Length can be adjusted to suit group requirements

Minimum group booking of $700 required
Workshop Details
Prerequisites: None. Introductory course – no prior experience or skills needed.
Materials Required: Toothbrush