Inkscape - How to Trace a Bitmap
Trace an Image (Bitmap)

Import your image
In Chrome when you save a file it will show up in the bottom bar of the window
Click the arrow beside your file
Choose Show in folder
Now you can drag your file straight into Inkscape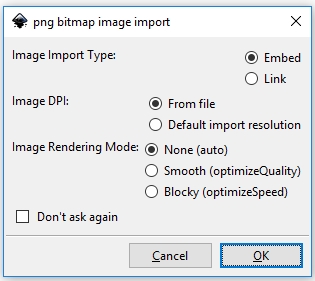 Just click OK to the windows that pops up when you do
Trace
Now you're ready to trace your bitmap (pixel) image
Select the image you want to trace by clicking on it

Click on Path -> Trace Bitmap...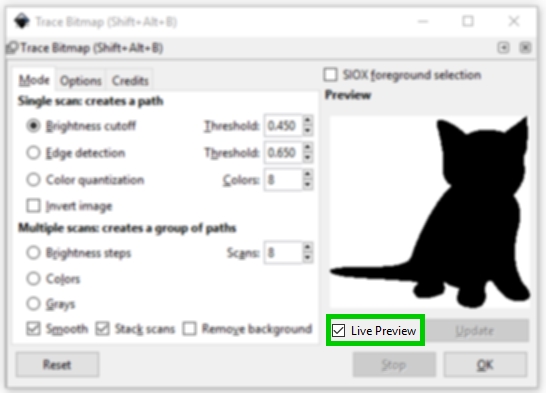 Make sure you turn on Live Preview so you can see if your tracing is working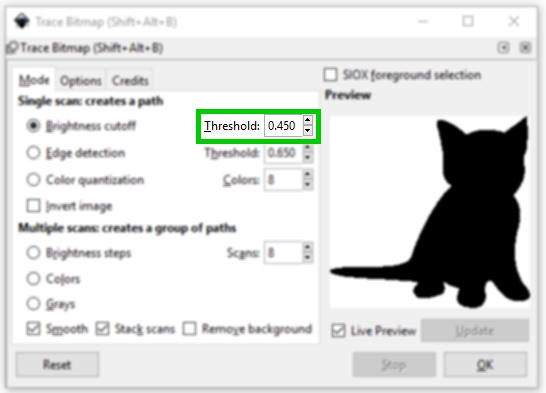 If you have an image with various colors or shades you may need to adjust the Threshold to get the best trace.
(See the Advanced Tracing Video Below)
If your image is only black and white you shouldn't need to change it at all.
Click OK, and close the Tracing window
Prepare for the laser
Your image probably won't look like anything happened. The traced image is on top of the original.
Drag the image off the original
Click any color at the bottom and you should see you new traced image chage instantly!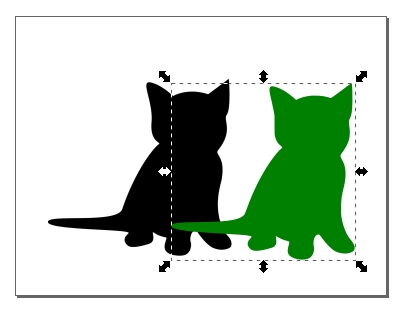 If you are using this for a laser cutting project then you want No Fill Color, and a Red or Blue outline.

To remove all Fill color: Click on the Red X in the colors (beside the Black)

If you want the laser to cut right through the material you need a Red outline
You must hold SHIFT before you click on the color so it changes the outline (and not the fill)
Shift+Red = Cut through with laser

If you want the laser to just engrave (mark) the material you need a Blue outline
You must hold SHIFT before you click on the color so it changes the outline (and not the fill)
Shift+Blue = Engrave/Mark with laser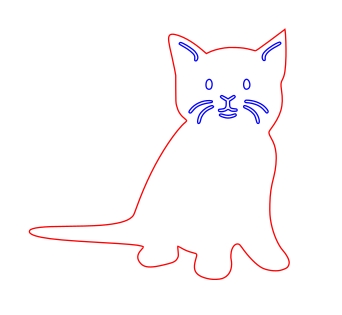 The outline of this cat would be cut out, and his face would be engraved.
(The face was created by tracing a different picture)